Summer 2021 Rrose c'est la life Agnès Thurnauer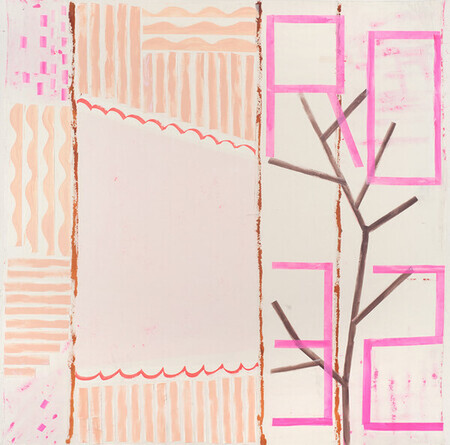 ---

Exhibition from July 3 to October 3, 2021
Franco-Swiss artist Agnès Thurnauer presents Rrose c'est la life, a personal exhibition. This solo show presents a collection of works, paintings and sculptures, from five series: Mapping the studio, Paintings of History, Life-Size Portraits, Matrices / Assises and Predelles.
The diversity of selected pieces, iconic or more intimate, including unpublished works never shown, offers a marvelous panorama of the practice of Agnès Thurnauer observed through the prism of the color pink.
For Agnès Thurnauer, the relationship to the work always induces a form of reciprocity. If the work reads the world, it's up to each of us to read it for ourselves. This shared language is at the heart of society and gives art a powerful poetic and political function.
Opening times :
Tuesday to Saturday 10 a.m. to 1 p.m. and 2:30 p.m. to 6 p.m.
Sunday from 2:30 p.m. to 6 p.m.
Contact : galerie@bouvet-ladubay.fr / + 33 2 41 83 83 83
Press contact : Agence Communic'Art / Adèle Godet: agodet@communicart.fr / + 33 1 43 20 10 49