Summer 2016 Figuration 2.0 Julien Spianti Mathieu Boucherit Pascal Vilcollet Niklaus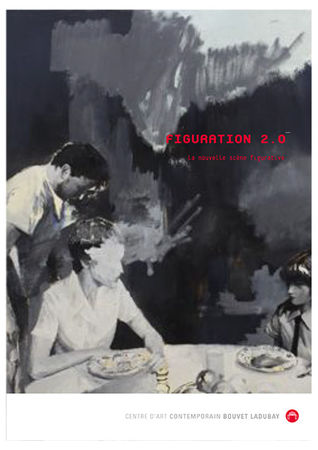 ---
FIGURATION 2.0
The new figurative scene
Mathieu BOUCHERIT
Niklaus Manuel GÜDEL
Julien SPIANTI
Pascal VILCOLLET
from June 10th until September 25th, 2016
Since its creation in 1992, the Bouvet-Ladubay Art Center has been promoting contemporary art in its greatest diversity.
Organizing collective and personal exhibitions, we presented the major artists of various artistic movements.

This summer the Bouvet-Ladubay
Contemporary Art Center organizes
"FIGURATION 2.0 The new figurative scene."
This exhibition is an invitation to discover new figurative painting for the first time in Saumur.
It presents the work of four young artists, participating in the renewal of this pictorial mode, transcending it and mixing expressiveness, fantasy and abstraction.
An intense exhibition showcasing a new generation connected to their present.
Open Tuesday until Sunday from 10am until 12.30am and 2.00pm until 6pm
Tél. 02 41 83 83 83 - Contact us