vendredi 1 août 2014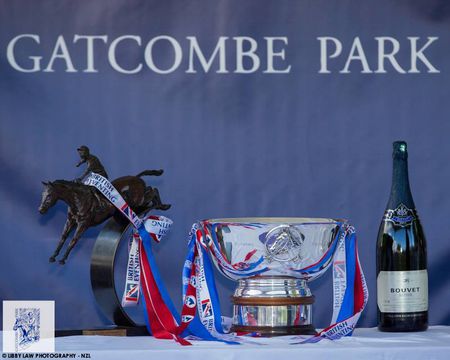 Gatcombe Park Horse Trials - Festival of British Eventing - from August 1 to 3, 2014
Since many years, Bouvet Ladubay has been engaged in Equestrian Arts in Saumur but also in Great Britain. The Festival of British Eventing presented by the British Equestrian Trade Association (BETA) takes place at Gatcombe Park, the spectacular home of the Princess Royal and her family and incorporates the British Open, Intermediate and Novice Championships.
As well as a weekend of top class eventing there will be a shopping village, arena attractions and entertainment for all the family. The Bouvet Saphir Vintage Cuvée is enjoyed througout the weekend and for the prized winners, once again New Zealander Andrew Nicholson performed wonderfully this year with Avebury.
Andrew partnered Mark and Rosemary Barlow's Avebury, the grey who had carried him to victory in the CIC3* at Barbury exactly one month ago.
Andrew Nicholson is very familiar with the Cuvée Saphir having won Saumur CIC 3* or Burghley CIC3* on a number of times which Bouvet Ladubay also partners every year.
Congratulations !