samedi 10 mai 2014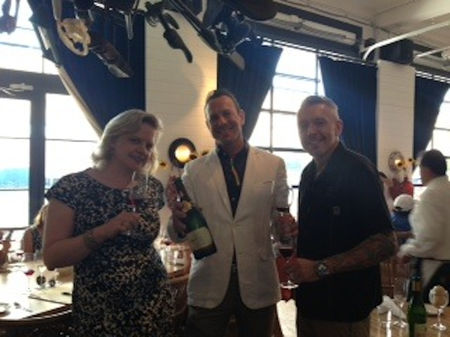 Ladies Luncheon at Sea Salt & Pepper in Miami
On Friday, May 9th, Kobrand Wines & Spirits organised Ladies Luncheon with private customers from Crown Wine & Spirits, Florida's leading Liquor, Wine, and Gift Basket Store at SEA SALT & PEPPER Restaurant, Miami's must go to Restaurant, a post industrial warehouse on Miami River turned by Stéphane Dupoux into a Chic & Fine dining waterfront restaurant.
Chef Alfredo Alvarez together with Kobrand French Wine Specialist Antoine Collet chose the Menu to pair with each wine. Guests could enjoy some signature dishes of the place like the Pizzeta with Gorgonzola, Black Truffle and Pear or the Wood fired Chicken Casserole with Lemon confit and Kalamata Olives, which were the perfect pairing with Bouvet Rosé Excellence & Bouvet Rubis Excellence that are available by the Glass on the Wine Menu this season.
Read Press Coverage from Christine Najac in South Florida Food and Wine.