vendredi 7 mars 2014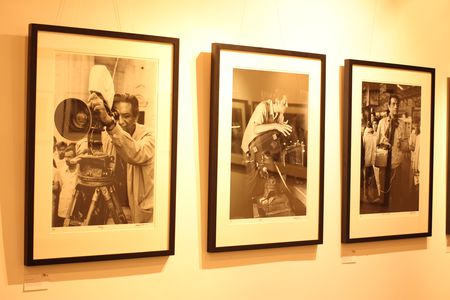 Celebrating 100 Years of Indian Cinema
India celebrated Indian Cinema for the whole year 2013 to mark the centenary when Dadasaheb Phalke, the father of Indian Cinema,
released his epochal feature film RAJA HARISHCHANDRA on May 3rd 1913.
Within this frame, on March 6th 2014, Bouvet Ladubay and Four Seasons Wines partnered the event organised by Nupur Tron "Celebrating 100 Years of Indian Cinema" at Balassi Institute - Hungarian Information and Cultural Centre in New Delhi, India.
The evening started with a screening of the film JAYA GANGA in the presence of the director Vijay Singh, followed by the opening of a Photo Exposition, a retrospective of Indian Cinema Courtesy Delhi Art Gallery RETROSPECTIVE ON INDIAN CINEMA Photo exhibition curated by Nupur Tron, Goodwill Ambassadress for Art & Culture.
Nupur Tron in collaboration with the Delhi Art Gallery presents a photo exhibition showcasing several iconic and many never-before-seen images of actors, scenes, sets and locations during the filming of Satyajit Ray's films as well as the filmmaker at work, taken over a twenty-five year period, as well as an array of images of regional films and actors.
On view until March 19th.
Guests could enjoy Bouvet Ladubay and Four Season Wines who complimented this highly cultural evening around India Cinema in Delhi.